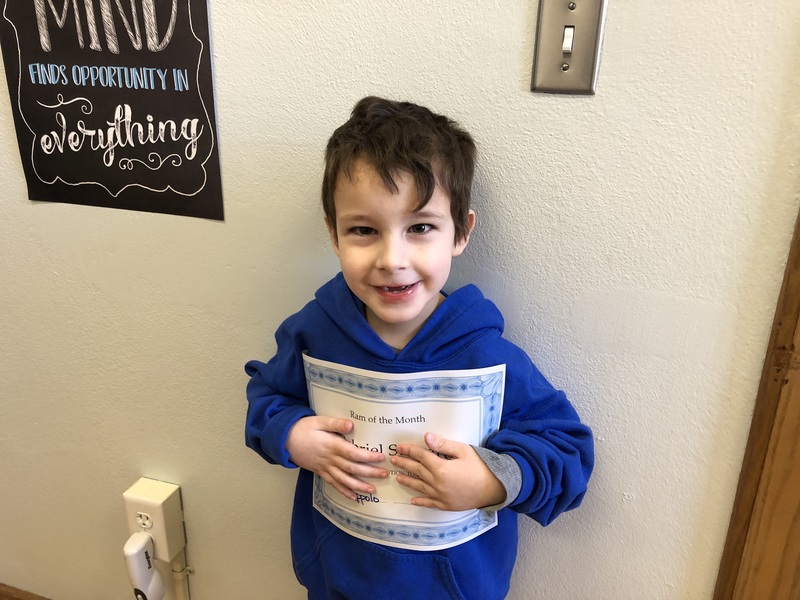 Gabe is our elementary Ram of the Month because he has been working very hard in PE. He does his best and does not quit. His curiosity is a great characteristic because it shows me that he wants to learn.
_____________________________________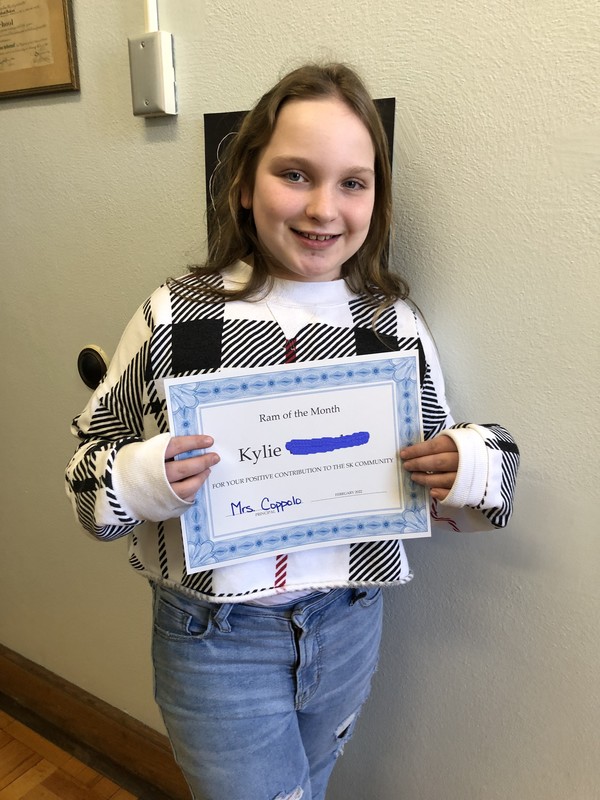 Kylie is out middle school Ram of the Month. She was nominated by three staff members! One says: She consistently is on task and hard working. Another says: She has worked so hard this year. Kylie is always eager to help her classmates and supports them when they are struggling. She is kind and respectful to all of her teachers. And a third says: Kylie is working independently and shows an eagerness to research and do a nice job. She has matured as a young lady AND a writer this year.
_______________________________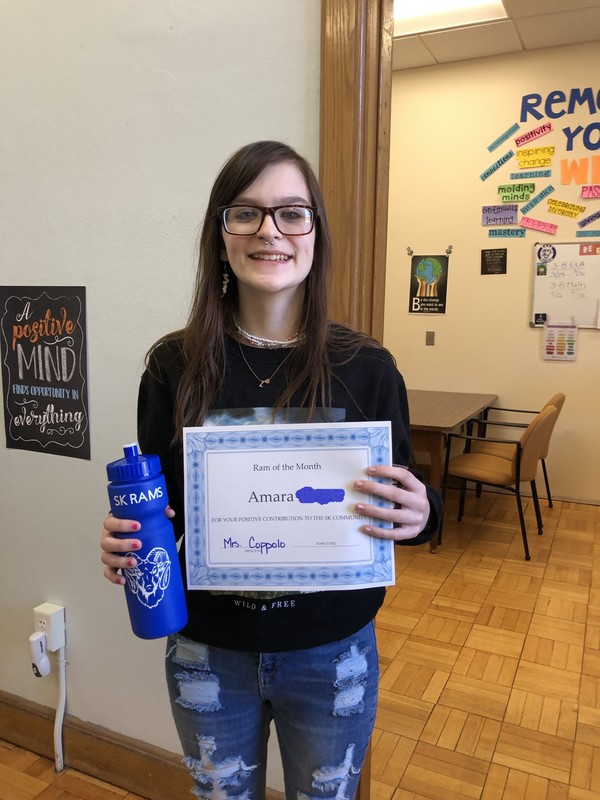 Amara is our high school Ram of the Month because she is always so kind and hands in great work. Her drawing of veggies at the Paris Peace Conference is ADORABLE! I'm so glad she came to SK.