Congratulations to our April Rams of the Month!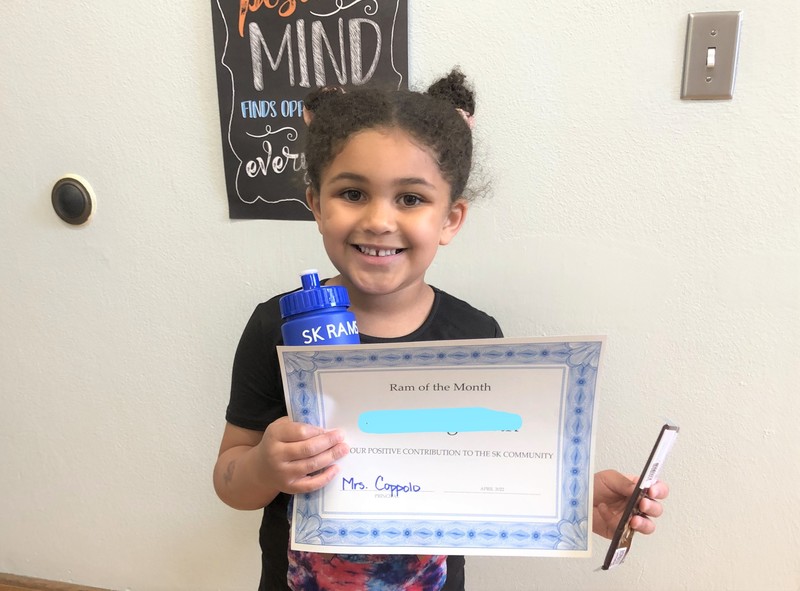 Eva is our Elementary Ram of the Month because she is always looking to help her peers. She is a very bright student and a great role model!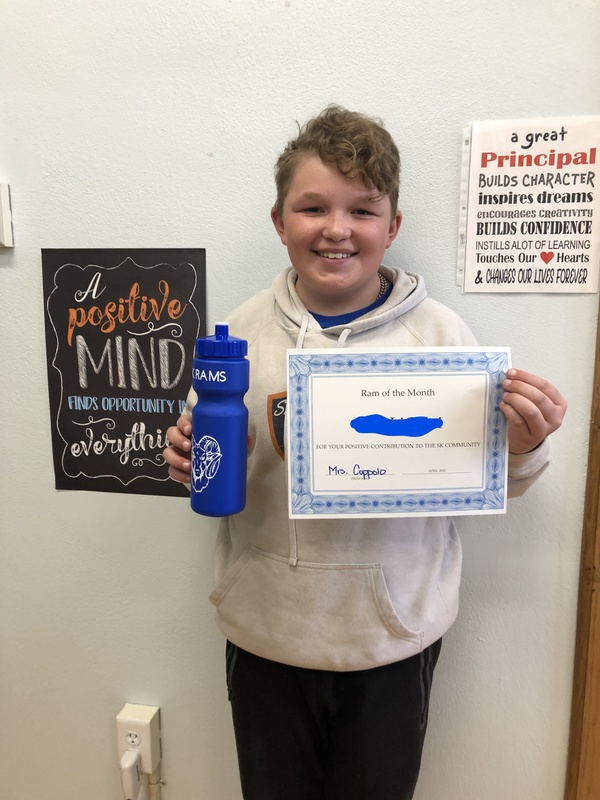 Ellis is our Middle School Ram of the Month because he always work hard in every class. He is extremely kind to all classmates and is always thinking of others and how he can help them! Ellis always puts his best foot forward!
Another teacher says: Ellis is always willing to help others and puts forth his best effort.
Another says: Ellis has the gift of grace. He shows grace to his classmates even when they may not be at their best. He excels academically, but remains humble. Ellis takes his work seriously and is very motivated to do well. He doesn't complain, pick on others, retaliate, or get mixed up in any drama. Ellis is the student I wish I could clone! I really hope he is chosen, because he deserves a chance to be in the spotlight.
And yet another: Ellis is always focused and listening in class. He not only gives his best effort, but he is always willing to help his classmates. Ellis goes above and beyond on his assignments and is a great role model.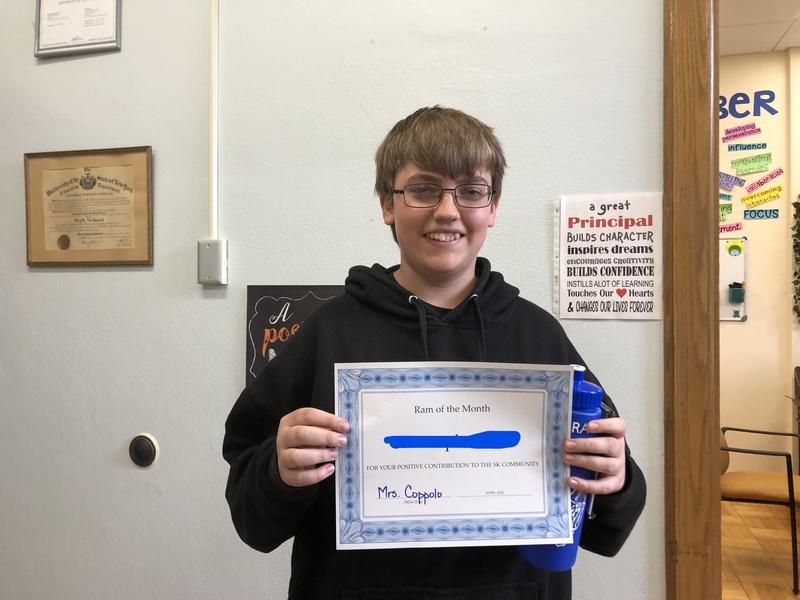 Christopher is out High School Ra of the Month because he works hard in PE and stands out as a good role model for his peers. He has a great attitude in every class.